Bonded Seals & Gamma Seals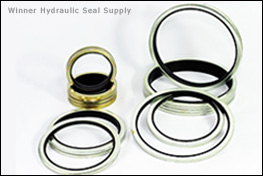 Bonded Seals
The Bonded Seal is a metal washer with a vulcanised rubber insert for use in high-pressure applications where other means of sealing are unsuitable.
The Bonded Seal was developed to replace copper type washers in high-pressure hydraulic and pneumatic threaded connections. The standard product is supplemented by a range of self-centering Bonded Seals that eliminate the possibility of leakage due to offset during assembly.
Gamma Seals
This seal is designed to provide an uncomplicated and efficient rotary shaft seal, to prevent ingress of dirt and liquid, it is used to protect bearings and conventional radial seals in dirty and demanding applications.